Trip to the Frank Kanton by Alexander Spack in May 2009
106. Neu-Dönhof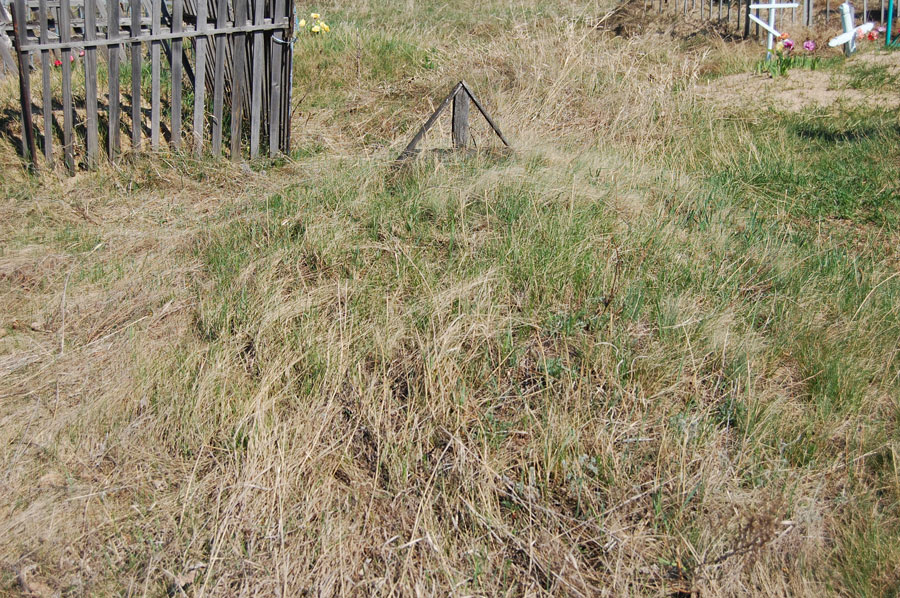 At the cemetery in Neu-Dönhof, now Novinka.
The Volga German colony of Neu-Dönhof was founded in 1862-1863 when 301 people from Dönhof moved here to establish a new settlement. Back in 1913 Neu-Dönhof had 228 households and 2063 inhabitants. During the Tzars' reign the village's official Russian name was Novaya Gololobovka. After the Autonomous Republic of the Volga Germans was established, the village was officially called by its German name of Neu-Dönhof. Before the war there were more than 350 households and around 2,400 people in the village. After the deportation of the local Germans in 1941 the settlement's official name was changed to Novinka. Today there are about 600 people living here. There is a paved road connecting the settlement with the county town of Zhirnovsk.
Except for this anonymous grave (we could not determine if it is definitely Russian or German), there were only two German graves dating back to the 1970s or 1980s that we found.
---
Back to the start Previous photo Next photo