Trip to the Frank Kanton by Alexander Spack in May 2009
35. Dittel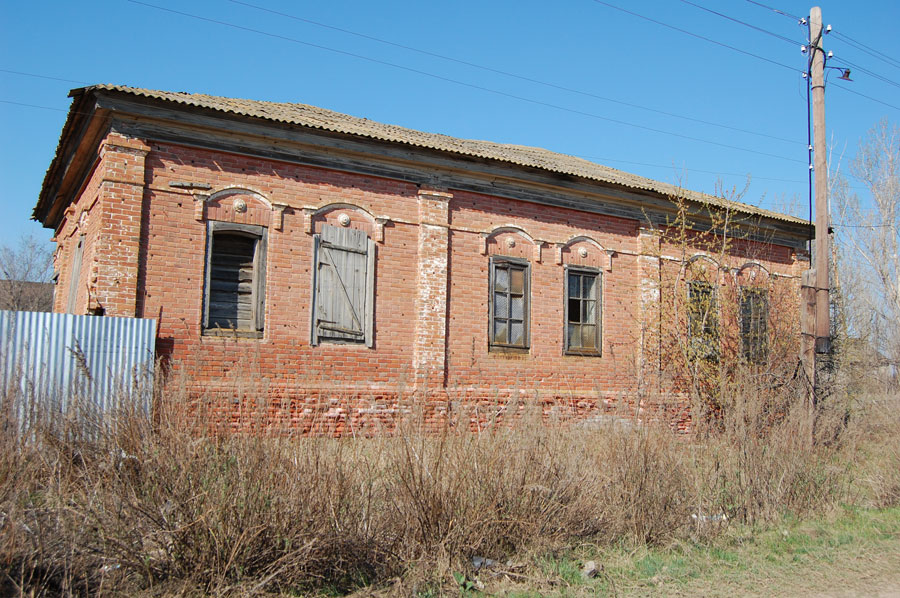 An old German building in the village of Dittel, now Aleshniki.
The Volga German colony of Dittel was founded in 1767. Back in 1913 the village had 403 households and a total of 3225 inhabitants; it also had its own church building. During the Tzars' reign the village was officially referred to by its Russian name of Oleshnya; back then the village was the district center of the Oleshnya Volost (district). After the Volga German area has been granted the status of a Soviet Autonomous Republic in the 1920s, the village was officially known under its German name of Dittel. From 1928 until 1935 Dittel was the county seat of the Frank Kanton. It had more than 450 households and a total of 3,100 villagers. After the deportation of the local Germans in the fall of 1941 the village's name was changed back to Aleshniki.
There about 1,000 people living here today. There are two paved roads; one leads from Aleshniki to the city of Zhirnovsk, which is the county seat today, and another one to the village of Neu-Donhof, now Novinka.
---
Back to the start Previous photo Next photo