Trip to the Frank Kanton by Alexander Spack in May 2009
25. Kauz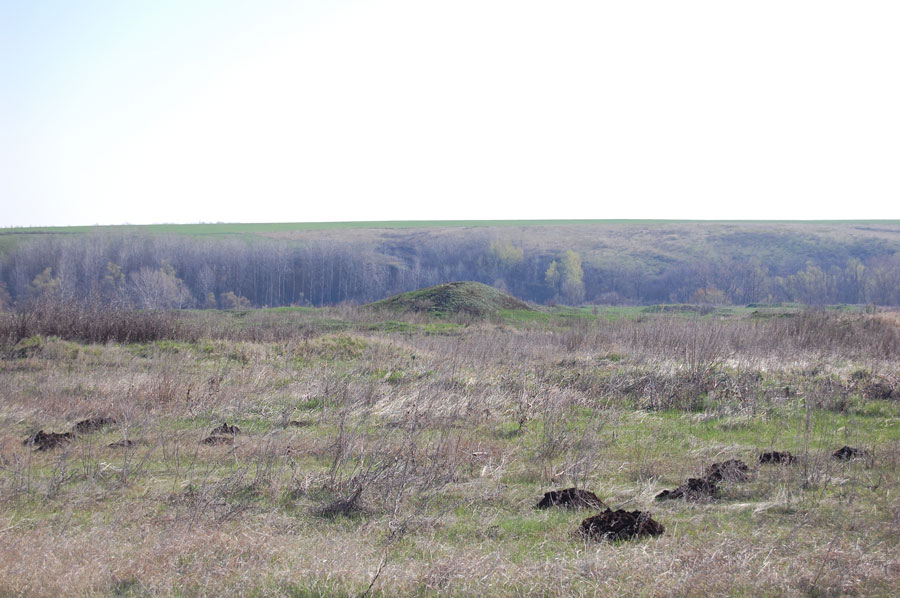 The location of the Volga German village of Kauz.
The German colony of Kauz was founded in 1767. It was name after its first Vorsteher. Back in 1913 the village had 206 households and 1548 inhabitants; it also had its own church building.
Its official Russian name during the Tzars' reign was Vershinka. After the Volga German area has been granted the status of a Soviet Autonomous Republic in the 1920s, the village was officially known under its German name of Kauz. After the deportation of the local Germans in the fall of 1941, the village's name was changed back to Vershinka.
The village seized to exist several decades ago. The only remains of the houses, which once stood here, are the elevations that mark the foundations of the houses and buildings.
---
Back to the start Previous photo Next photo